Forks
We carry a large selection of forged forks in a wide variety of sizes,
which enables us to respond to customers needs immediately.
We are fully equipped to manufacture the gamut of forged forks,
regardless of the make, model and dimension of your forklift —
including older vehicles still on the market!
Price request
To order, please use the following form, call us at 1 800-267-0355 ext. 104 or email us at :
fourches@vallee.ca
Standard I.T.A. Fork Tips
Shaft/Pin/Bar type Fork Tips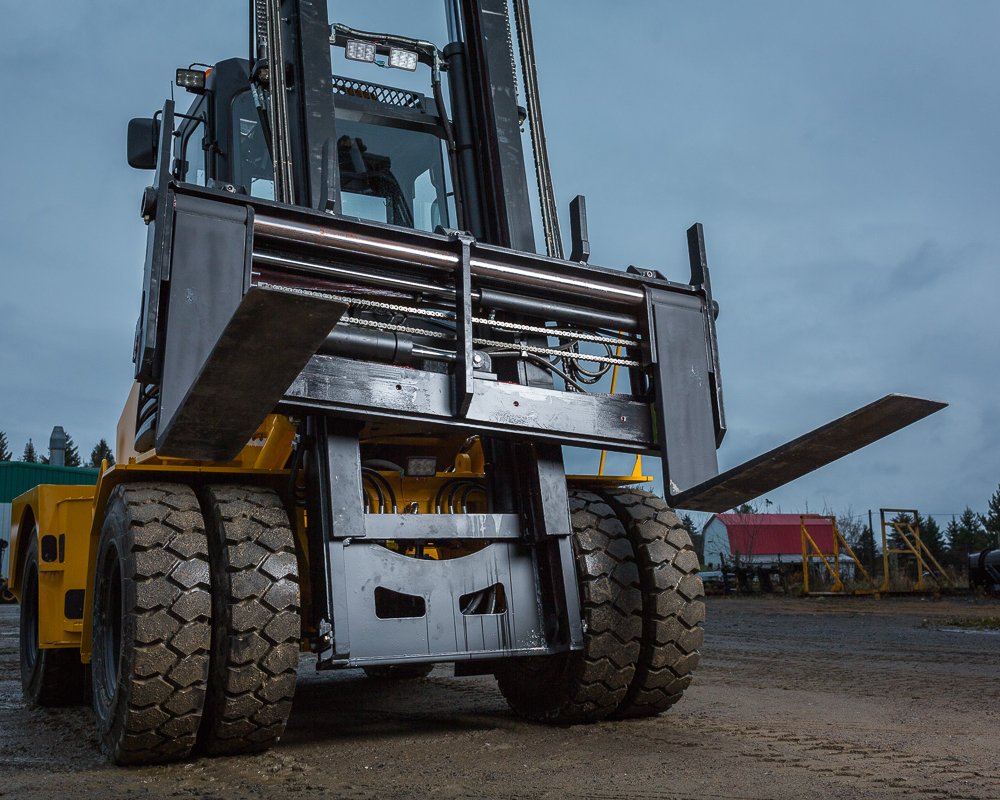 Replacing aging forks, need a backup set in case of fork failure,
or stocking up on different lengths for special loads?

Hook- and ring-type forks

Fork extenders

Forks for handling steel coils

Fork-mounted carpet rams

Bolt-on forks

Rotating forks
Evaluate the condition of your forged forks
Vallée recommends the following easy procedure to assess the remaining capacity of a used fork:
Indicate the initial capacity of the fork (1x)
 
Identify the area where wear is the most severe
 
Indicate the initial thickness at this specific area
 
Measure the actual fork thickness at this specific area
 
Input the data on the adjacent calculation chart to obtain the wear rate and remaining capacity
Percentage of remaining capacity
Percentage of fork thickness wear rate
Wear Rate
Percentage of Remaining Capacity
Maximum Remaining Charge (per fork)
Your forks should be replaced. Contact us for a quote . 418 268-8955 fourches@vallee.ca
Your forks are in good condition. Contact us for a quote . 418 268-8955 fourches@vallee.ca
Please note that the content of this site is provided for information purposes only and to communicate information on the products. It does not constitute a diagnosis of any condition nor does it contains any advice. This site is not intended as a substitute for professional advice and services from a qualified professional, engineer or other. Use of the data contained in this site is at the user's own risk. If you have any question or concern, please consult a recognized expert. Vallée assumes no responsibility.