Careers
At Vallée, we thrive on ideas and shaping them into operative solutions. The rapid growth we are currently experiencing is opening doors to new markets. We're a team, driven by innovation, collaboration and openness. And as a member of our team, you will be given every opportunity to develop professionally, and make a difference.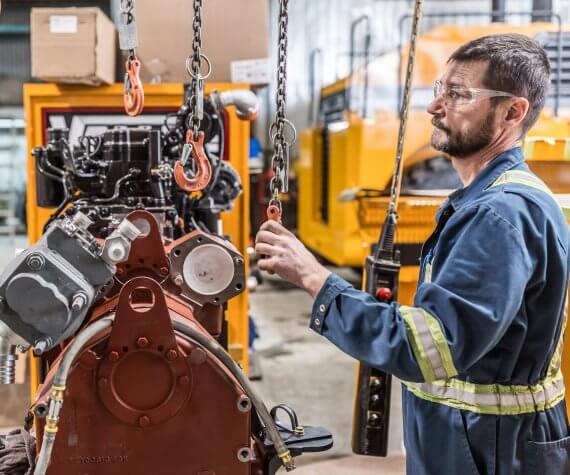 The benefits of being a valued member of the Vallée family are many, starting with the fact that you'd be a part of the only company in all of Canada that specializes in designing and manufacturing large capacity articulated four-wheel drive forklifts and industrial handling equipment. It gets better:
Learn from being on the leading edge of innovation

Experience conquering new exciting markets

Be exposed to state-of-the-art R&D and production facilities

See yourself as an agent of change within the company

Seize the excellent career advancement opportunities

Strive for growth and making a meaningful impact everyday
Project Manager
2017-09-13
Vallée, the only Canadian company specialized in the design and manufacturing of large capacity articulated...
If you like straddling between rural and urban living, affordable housing, the outdoors and friendly people, you'll love Portneuf.